China Overtakes the US to Become EU's Biggest Trade Partner as Beijing's Economy Continues to Boom Post-COVID while the Rest of the World Slides into the Red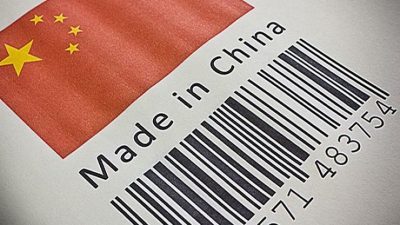 China has overtaken the U.S. to become the EU's biggest trade partner while the rest of the world slides into the red due to the Covid-19 pandemic.  
The country pushed past the United States in the third quarter to become the European Union's top trade partner, as the pandemic disrupted the US while Chinese activity rebounded.
Over the first nine months of 2020, trade between the EU and China totalled 425.5 billion euros ($514 billion), while trade between the EU and the United States came in at 412.5 billion euros, according to Eurostat data.
These figures show the year-on-year change in GDP for some of the world's richest countries, with China's economy larger than it was a year ago while others have seen massive decline 
For the same period in 2019, the EU's trade with China came in at 413.4 billion euros and 461 billion euros with the US.
Eurostat said the result was due to a 4.5 percent increase in imports from China while exports remained unchanged.
Read full article here.
*
Note to readers: please click the share buttons above or below. Forward this article to your email lists. Crosspost on your blog site, internet forums. etc.