President of the Philippines: "It is the US that Imported Terrorism Into the Middle East!"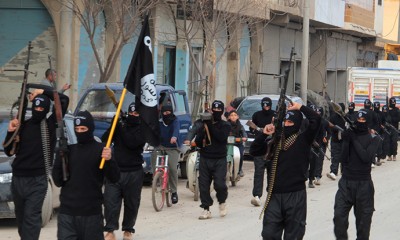 The new Philippine President Rodrigo Duterte has blamed the U.S. for the bloody conflicts in Iraq and other Middle Eastern countries.
"It is not that the Middle East is exporting terrorism (to) America. America imported terrorism," Duterte said as he spoke before hundreds of Muslims during the Mindanao Hariraya Eid'l Fit'r celebration on Friday.
He said that the US introduced war to Iraq by toppling the government of former President Saddam Hussein in 2003, and that the terrorism is a result of Iraqi people being "pushed to the wall."
"They forced their way to Iraq … look at Iraq now, look what happened to Libya, look what happened to Syria," he told the Muslim community in southern Davao city, "people are being annihilated there including children," he added.
The president, who is known for courting controversy, made the remarks in the wake of a series of deadly terrorist attacks around the globe.
The U.S. Federal Bureau of Investigation (FBI) defines terrorism as the use of violence to endanger human life in a bid to influence the policy of a government by intimidation or coercion through acts such as mass destruction, assassination or kidnapping.