Elections in Malaysia 2018. Tun Mahathir's Campaign against Najib and His Cronies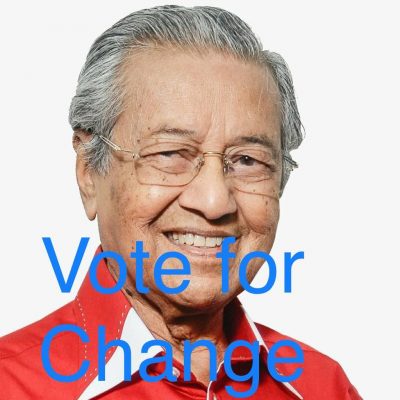 Tun Mahathir is leading the opposition in our general elections this coming Wed 9th May. At 92 years old accompanied by Tun Siti, Mahathir is leading a "punishing" campaign trail throughout the country.
Tun M has only one goal – to rid the country of Najib and his cronies, all guilty of unbelievable corruption.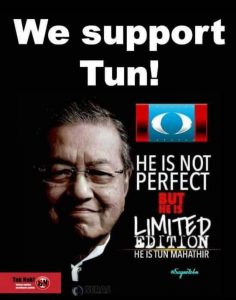 Tun has offered himself as the fall guy but he has succeeded in garnering overwhelming support for his mission despite the blatant cases of payouts by the ruling authorities. He is out everyday- day & night; speaks to crowds till past midnight. And of course his health is being challenged.
By looking at the mammoth support at rallies for him & Pakatan Harapan, we could assume that the opposition will win; but will all this overt support translate into votes on Wed? That is the question!
Please say a prayer for Tun Mahathir and for a better Malaysia.