The Indian Factor in Central Asia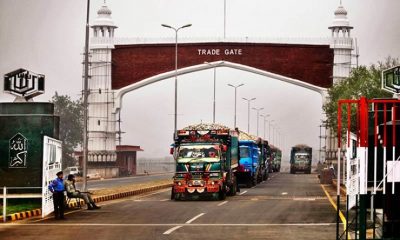 All Global Research articles can be read in 51 languages by activating the "Translate Website" drop down menu on the top banner of our home page (Desktop version).
***
India's regional strategy aims to strengthen its status not only as a regional leader in South Asia, but also as an important pan-Asian player. However, despite its leading position in the region, India, for a number of objective reasons, faces difficulties in promoting South Asian regional cooperation projects. These reasons include, in particular, Indo-Pakistani and Indo-Chinese contradictions, and the specifics of India's relations with the small and medium-sized countries of the region, which, seeking to avoid unilateral dependence on India, are not ready for full-scale integration. Under these conditions, the Central Asian region, along with Southeast Asia, seems to be a natural area of activity for the Indian foreign policy and business elite, where India could significantly expand and strengthen its presence.
For centuries, India has had some influence in the Central Asian region as its immediate neighbor. With India's accession to the Shanghai Cooperation Organization (SCO) in 2017 and the creation of the India-Central Asia Dialogue Platform in 2019, New Delhi has gained a number of additional opportunities to project its influence on the region, and implement multilateral cooperation and projects. However, although India sees itself as an important actor capable of playing a constructive role not only in Central Asia, but also within the SCO, New Delhi's attitude toward this organization remains somewhat cautious and it is still seen more as a secondary instrument of India's interaction with Central Asian countries, China and Russia. To some extent, this position can be explained by the Indian political elite's uncertainty about the further evolution of the organization and the nature of the relationship between its members, as well as their fears that China will dominate the SCO and that Russia will interact with it on a more friendly basis than it does with India.
In recent years, India has worked with a range of regional partners in Central Asia to develop a major North-South infrastructure corridor designed to expand Indian trade and investment in Afghanistan, Central Asia, Russia and Europe. This 7,200-kilometer multimodal route already takes Indian goods across the Arabian Sea to the southern Iranian port of Bandar Abbas, from where they move north by road and rail via Iran and Azerbaijan to Russia and Europe. Ultimately, this project will connect India with Turkey and the Central Asian republics, as well as with the east-west trans-Siberian rail network, allowing access to both EU and Chinese markets.
India's strategic interests in Central Asia include access to energy resources, expanding India's economic influence and deepening its regional integration. In an effort to ensure its energy security, India is trying to reduce its overdependence on crude oil from the volatile Persian Gulf region by diversifying its supply through new purchases from Africa, the United States and other sources. In this context, India views access to Central Asian natural oil and gas resources as an important element.
Turkmenistan, the world's fourth-largest source of natural gas, is of particular importance to India in this regard because, amongst others, of the long-planned Turkmenistan-Afghanistan-Pakistan-India gas pipeline, which could provide India with up to 33 billion cubic meters of gas per year.
Access to uranium supplies from Uzbekistan and Kazakhstan is also of significant interest to India's civilian nuclear power program.
In 2019, India and Uzbekistan, the world's seventh-largest uranium exporter, signed a long-term contract to supply uranium. Strengthening cooperation between the two states on this basis can lead to an increase in bilateral trade and investment. Negotiations on a free trade agreement are actively underway.
India's strategic interest in Kazakhstan also stems from gaining access to its uranium deposits. Today, Kazakhstan accounts for about 15% of the world's extracted uranium, and since 2014, India has provided about 80% of its uranium imports precisely owing to Kazakhstan.
But the deposits of gold, silver, aluminum and other strategic minerals in the Central Asian states are also seriously attracting representatives of the Indian economy and industry, especially in Kyrgyzstan.
As for Tajikistan, it has little economic interest for India. However, its geographic location in the middle of Central Asia, the presence of its southeastern border north of the eastern peninsula of Afghanistan's Wakhan corridor, a geostrategic strip of land that borders China to the east, and Kashmir, is of particular strategic interest to India. That is why the Farkhor airbase, 130 kilometers southeast of the Tajik capital Dushanbe, was the first in 2005 and so far the only Indian foreign military base, which operates in cooperation with the Tajik Air Force.
The share of Indian investment in the region as a whole is still very modest, but the potential is great. As transport and communication issues are resolved in the future, we can expect to see more Indian capital in the national economies of Central Asia.
Given its trade and economic interests, India is actively investing in its traditional areas – textiles, innovative medicine, pharmaceuticals, and information technology. India's participation in the Mazar-e-Sharif-Herat railroad project, which is strategically important for Central Asia and runs through the territory of Afghanistan and Iran will open doors to Central Asia for India, giving all interested parties access to the markets of neighboring countries and regions.
Together with regional partners, India created the India-Central Asia Business Council in 2020, which already held its first meeting in February 2020 to deepen ties between Indian business circles and chambers of commerce in the region. There is also the India-Central Asia Development Group being established, through which New Delhi will offer financing for development projects in the region through its EXIM Bank credit facilities and the provision of technical expertise.
While expanding North-South trade and economic cooperation, India also seeks to strengthen political dialogue with its most important partners: Afghanistan, Iran, Central Asian countries, Russia, and Eastern Europe. But cooperation with India, if properly focused, can give the necessary impetus for the further development of the Central Asian countries, especially given that India is the second most populous country in the world and the sixth largest in terms of GDP, which objectively allows it to become one of the main centers of power in the world.
*
Note to readers: please click the share buttons above or below. Forward this article to your email lists. Crosspost on your blog site, internet forums. etc.
Vladimir Platov is an expert on the Middle East, exclusively for the online magazine "New Eastern Outlook".
Featured image is from New Eastern Outlook