US-funded Thai Protests: iLaw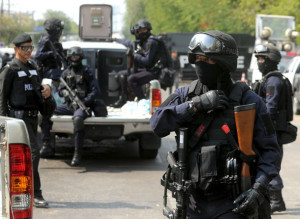 iLaw is a US government-funded front petitioning the Thai government to have the entire Thai constitution rewritten and rewritten in such a way as to make it easier for US-backed opposition parties to get into power.
I cover iLaw's US government funding and why it seeks to change Thailand's constitution and how it threatens Thai-Chinese relations and ultimately Thailand's economic future.
.
*
Note to readers: please click the share buttons above or below. Forward this article to your email lists. Crosspost on your blog site, internet forums. etc.
Sources
Bangkok Post – Three parties want to rewrite charter: https://www.bangkokpost.com/thailand/politics/1485300/three-parties-want-to-rewrite-charter
Thai PBS – Thanathorn vows to bring people onto streets after rally in downtown Bangkok: https://www.thaipbsworld.com/thanathorn-vows-to-bring-people-onto-streets-after-rally-in-downtown-bangkok/
Bangkok Post – Protesters reiterate 3 key demands: https://www.bangkokpost.com/thailand/politics/1998947/protesters-reiterate-3-key-demands
Nation Thailand – iLaw launches petition for charter rewrite: https://www.nationthailand.com/news/30392491
iLaw – About Us: https://ilaw.or.th/about
Bloomberg – Thailand Needs Hyperloop, Not China-Built High-Speed Rail, Junta Critic Says: https://www.bloomberg.com/news/articles/2018-10-01/junta-critic-says-thailand-needs-hyperloop-not-china-built-rail
Bangkok Post – Chinese embassy condemns Thai politician's meeting with Hong Kong activist: https://www.bangkokpost.com/thailand/general/1769959/chinese-embassy-condemns-thai-politicians-meeting-with-hong-kong-activist
Featured image is from LDR