While the Forests Are Burning
Nepal continues to face a series of forest fire incidents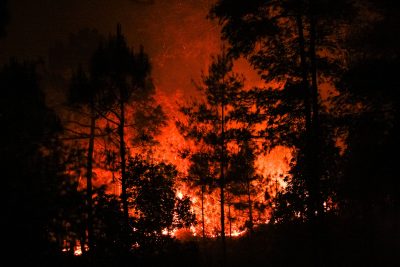 All Global Research articles can be read in 51 languages by activating the "Translate Website" drop down menu on the top banner of our home page (Desktop version).
***
Nagarkot's Datadol forest is the latest to experience a wildfire, as a series of fire incidents continue to be reported from across the country.
A fire sparked off by 'unknown causes', according to the local residents, engulfed major parts of the forest on Saturday, starting at around 5PM. It took three fire trucks, assisted by local men, several hours into the night to douse the fire.
There had been smaller fires incidents in the community forest in the past, but locals say they had never seen anything of the scale recorded on Saturday night.
"We've no idea how the fire started," Bane Tamanag, a Nagarkot resident told Nepali Times.
Local residents said they were not aware what had started the fire. Similar feedback has been reported in other forest fire incidents in other parts of the country, with witnesses saying the source of the fire was unknown.
Click here to read the full article.
*
Note to readers: please click the share buttons above or below. Forward this article to your email lists. Crosspost on your blog site, internet forums. etc.
Featured image is from AMIT MACHAMASI