World Economic Forum 2021 Moved to Singapore Due to COVID-19
This is only the second time in history that the annual meeting is being moved from the Davos ski resort in Switzerland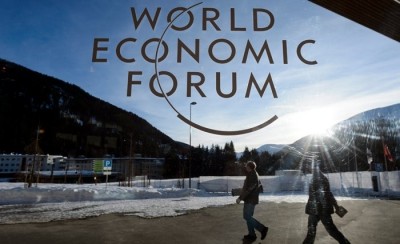 The next World Economic Forum (WEF) Special Annual Meeting is being moved to Singapore, given the COVID-19 situation in Europe. The global summit, which brings top leaders in politics, business and academia together, will be held between 13 and 16 May, next year.
This is only the second time in history that the annual meeting is being moved from the Davos ski resort in Switzerland, after the 2002 forum was held in New York as a show of support to the US after the 9/11 terrorist attacks. The 2021 forum will also mark the first time the meeting will take place in Asia.
Revealing that the change was made to safeguard health and safety, WEF said on Monday (7 Dec): "In light of the current situation with regards to Covid-19 cases, it was decided that Singapore was best placed to hold the meeting."
WEF founder Klaus Schwab added that the meeting would be crucial to address global recovery from the coronavirus pandemic which has taken a huge health and economic toll worldwide. He said, "Public-private co-operation is needed more than ever to rebuild trust and address the fault lines that emerged in 2020."
Read full article here.
*
Note to readers: please click the share buttons above or below. Forward this article to your email lists. Crosspost on your blog site, internet forums. etc.